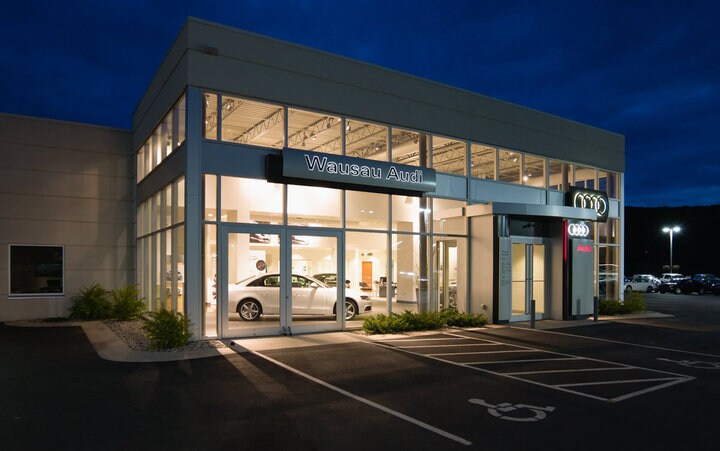 Why Buy New & Used Audi from Us at Audi Wausau?
Are you interested in seeing how it feels to drive an Audi A6, Q8, A4, A5 or Q5 or to explore used car options? Are you in search of reliable service for your Audi model? When you take the short trip from Stevens Point to visit us, you'll get a full-service experience for every occasion. You fell in love with your car, sedan or SUV because of its capable performance specs and its unrivaled style; allow us to help you remain connected to the feeling of driving home in one of these luxury cars.
Audi Wausau Helps Make Car Ownership Simple
While our highly-sought-after luxury vehicles grab attention thanks to their dynamic appeal and quality features, we'll make sure you find the right Audi model that fits your needs, and at a pace you're comfortable with. We guide you through the process from exploration to finalizing the sale with financing. After your purchase, we're here to provide quality luxury automotive car care, with services that ensure your vehicle will perform to the fullest of its abilities all while keeping your guest satisfaction levels high.
Ready for a Full-Service Automotive Experience? Visit Us at Audi Wausau for All Things Audi
Let our team in Wausau provide you with the level of care that you deserve for every stage of the automotive process. At Audi Wausau, we know the value of your time, and we want the purchase or lease or your Audi A6, Q8, A4, A5 or Q5 to be memorable and positive. Visit us today and see how we can help you with service and parts, and everything that you need for your daily commute.